The Cure – Wish award for 100,000 sales
I'm selling a few things to help finance the Scottish Pop Music Exhibition Centre including this award. Any offers to kevinavalanche@hotmail.com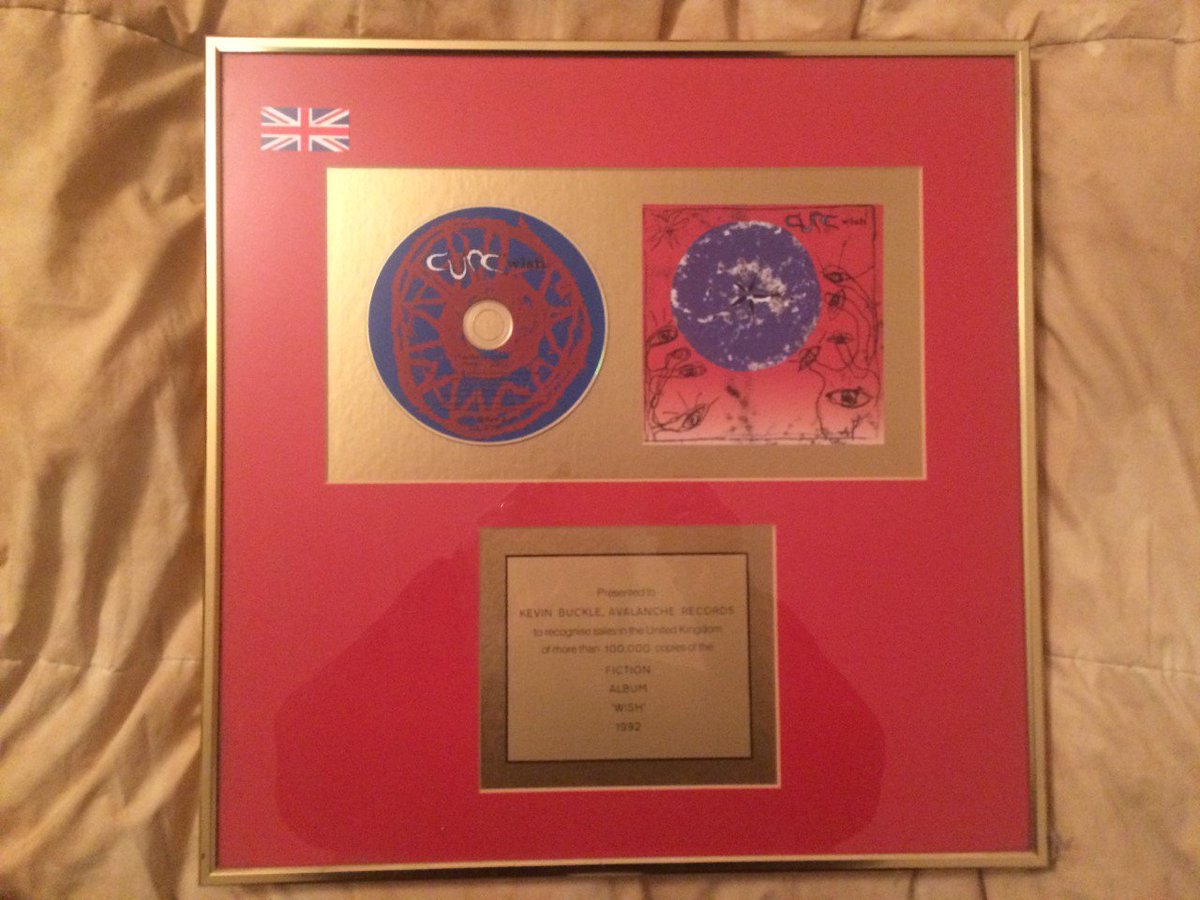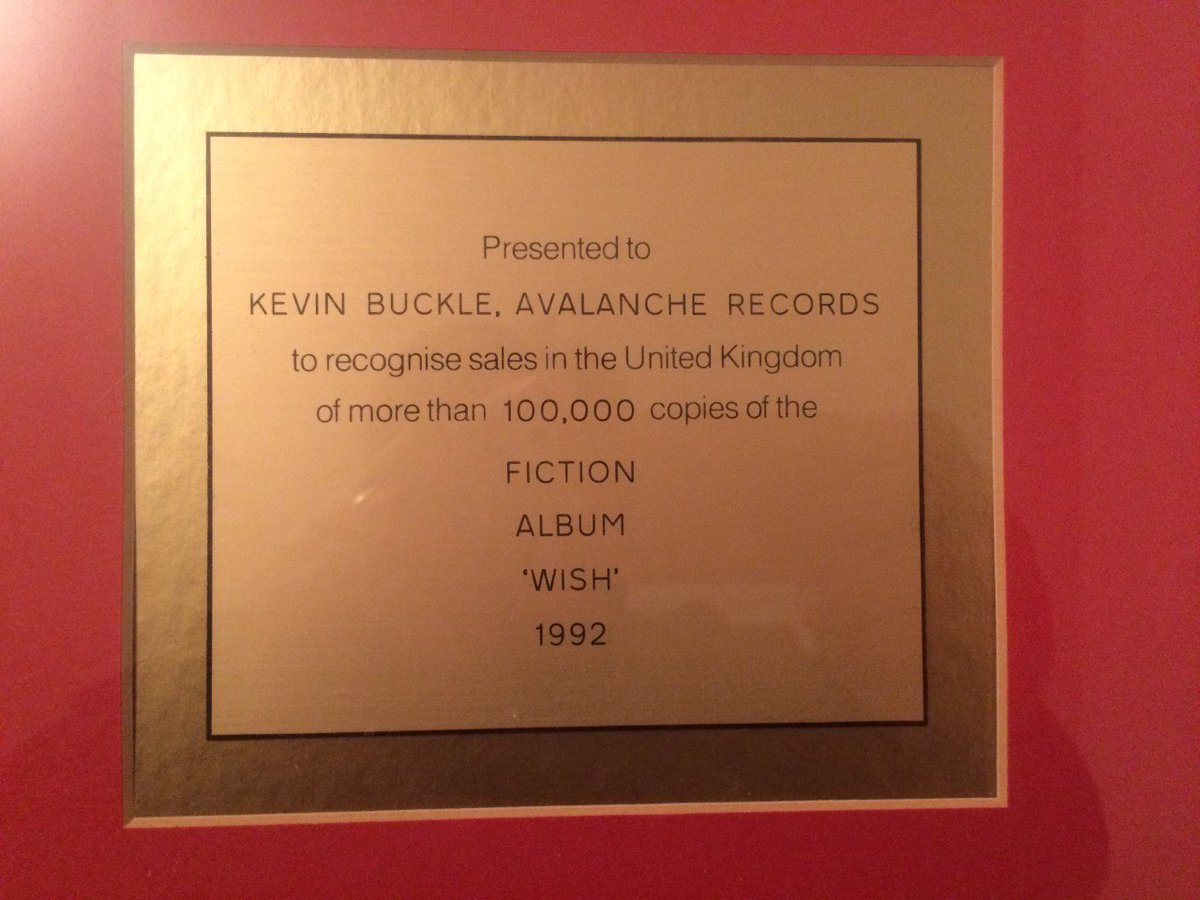 It never ceases to amaze me that most people don't understand social media and how it works. Now if you just want to post a picture of a nice cake you are about to eat that doesn't really matter but if you want to reach people with information or even sell them something then blindly tweeting or posting is pointless. For some I understand they aren't that keen anyway so they just half-heartedly use social media so they can say they are using it. However most frustrating are those who claim to be experts and in particular measure their success.
Truth is you can't accurately measure reaching people with social media but there is now an entire industry based on doing so. At the core of all this is clickbait. All those "you won't believe ….." stories at the bottom of news pages. All those 30 best whatever where you have to keep clicking to the next page. Don't get me wrong you can measure reaching people to a certain extent but then you certainly can't measure what they then do with that information beyond the immediate click-through. 
When I occasionally help people with a gig or album I have to explain that yes the Avalanche social media accounts reach a lot of people but all that means is that folk will know about the gig but not go or know about the album and not buy it as opposed to not knowing about it at all. Of course that isn't to say the odd person doesn't go to the gig or buy the album but it will be a very small percentage indeed.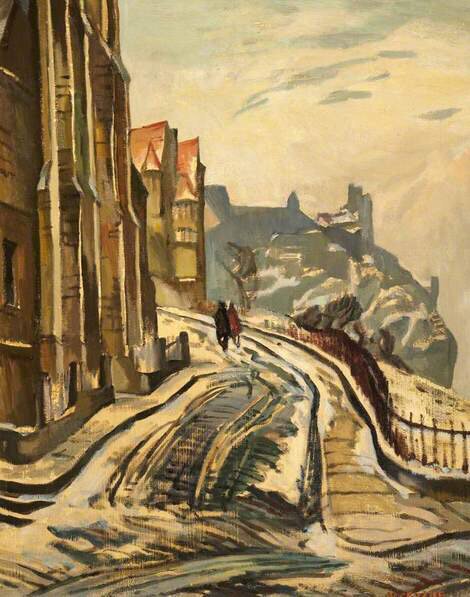 On the other hand just because you don't have a lot of retweets or likes doesn't mean folk aren't paying attention it is just that most folk don't feel a need to interact and that of course is absolutely fine. Now being a sad statistician I know how to measure things that don't as such exist to be measured in a way that is never very accurate but is far better than counting clicks. You can also compare basic available data so for instance I know Avalanche has a far greater reach and engagement than some accounts ten times our size.
Another way you can gauge your reach is because people tell you. It always amazed me to have somebody in the shop ask something and when I'd start giving the standard answer they'd say that that knew that as they followed on twitter, read the blog, checked on Facebook and were looking for more information. It always felt especially strange when they were from South America or a small town in places like Russia or Australia.
There is however loads of basic stuff that has a sound statistical basis.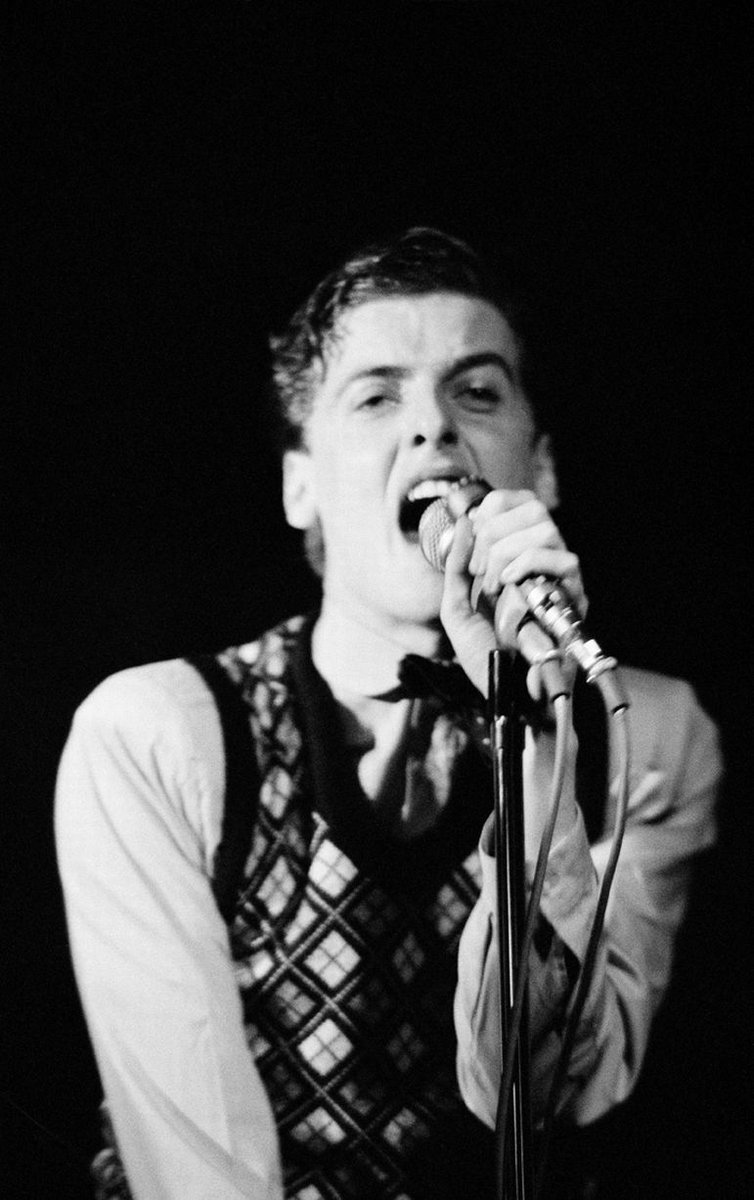 Tweets with a picture are four times more likely to be viewed. Music related things will have several times the click-through rate of the average link. Plus plenty more. There are different approaches. I prefer to make something as interesting as possible so people will click the link while others will make you click to find out anything. The latter is more a clickbait attitude – "you won't believe what 80s heartthrob looks like now".
If you can tie up a strong social media presence with the regular media then it becomes even more powerful and of course I have a regular column in The Edinburgh Evening News but that really is a bonus. Properly managed, interesting social media accounts with original comment are always popular and is part of the reason I was offered the column. 
I often get asked why shops don't use social media more and the answer quite simply is that for the time it takes to do it properly the payback isn't worth it. Avalanche does better than most but the vast majority of people "like" that we sell stuff rather than actually buy anything. The Avalanche account is of course far more than a record shop account and many would say unique. There are lots of different strands to it so people need to filter the things they are interested in but I like it to be that way. When I set up the Scottish Music Centre account it was to promote all Scottish music without regard for any Avalanche preferences and again that has been successful.
I am asked why there is no other account that promotes Scottish music the way we do and the answer is simply nobody is being paid to do it and the official bodies don't do anything without being paid for their time. It is irritating to see those claiming they support Scottish music doing very little but there is often a gap between what people say and what people do in the music industry.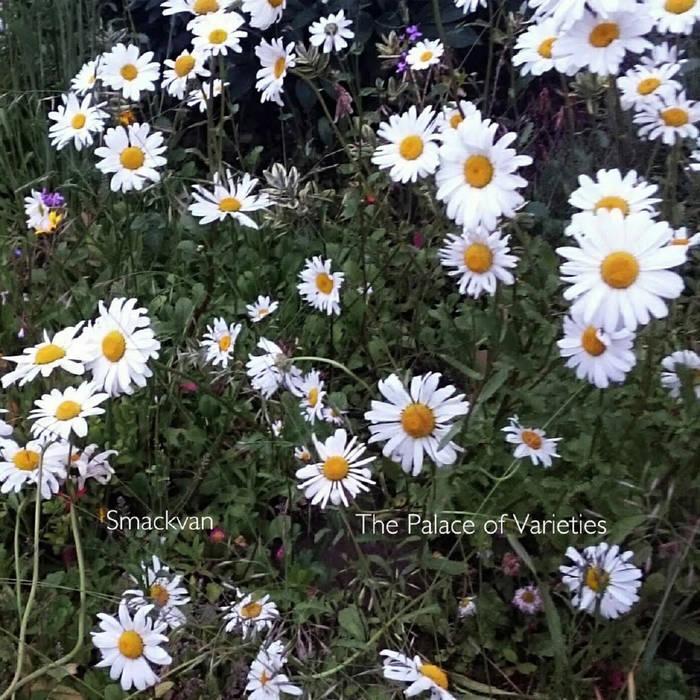 So moving forward the good news is that for the Scottish Pop Music Exhibition Centre the media and social media could not be in better shape and if sponsors and financial backers recognise that then there is a lot the centre can offer. I'll continue to try and help artists and make followers aware of gigs and other events but people still need to help themselves and a lot of the work I do is not taken advantage of and there is nothing I can do about that. 
What both accounts hopefully do is encourage discussion beyond the obvious nostalgia that will always have a place but can easily take over especially when dealing with the past as much as the centre's account does even though of course I've always been keen to look to the future too.
The bottom line is people seem to enjoy the twitter feed, Facebook posts and reading the blog/column and you can't ask for more than that. Anything else is a bonus. The last few days have included a pic of a Paris record store in 1963, a Borussia Dortmund CD and toaster, The Fall at Buster Browns, Edinburgh in 1983, news of a new Smackvan album and gig, a pic of a Grundig Majestic music centre and a plug foe Cold Turkey a music and poetry night at Summerhall that also featured in my paper column. Add in a couple of William Crozier paintings of the castle and the Mound, a quote from Peter Capaldi about his old band Dreamboys, an old pic of the Pastels playing with Strawberry Switchblade and an imagined poster for Trainspotting directed by Godard and there is  something for everybody !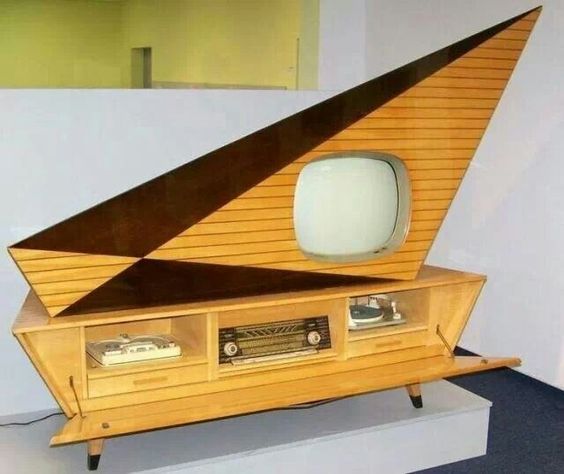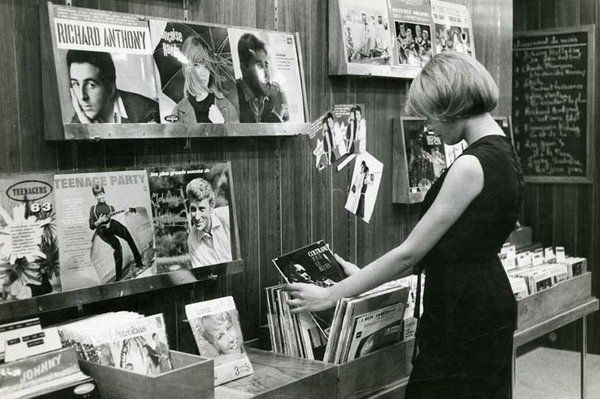 Just a quick post to explain about the National Museum of Scotland's exhibition on Scottish Pop Music "Rip It Up". For those asking yes of course I knew about it as far back as April 2016 but couldn't say anything. I've been more than happy to help out with contacts and exhibits and it is going to be a great help in getting a permanent location for The Scottish Pop Music Exhibition Centre that I have been working on for several years now.
The museum's focus is very much on the bands and a few key labels while the Exhibition Centre will have a far wider remit also covering artwork, posters, badges, venues, clubs, photographs, memorabilia and even a few shops and the odd pub ! Also even with an exhibition of this magnitude the number of artists featured will be far smaller than what we have planned for the Exhibition Centre. Consequently both exhibitions will complement each other nicely and of course the Centre's exhibition will continue after the museum has finished. 
Lots more news soon and certainly 2018 is going to be a great year for Scottish music. 
I was in Edinburgh several times this week and wherever I went seemed to bump into people wondering what I was up to. Most followed on social media and quite correctly felt there might be news soon. Truth is I had expected at least one big announcement this month but that will now be in November. With partners and support in place it is now not just in my hands deciding what can be said and when.
I've known for over 18 months that 2018 is going to be a big year for Scottish music both old and new. That was never in doubt. It is fair to say it is what I have been working to but I did expect to have much more in place by now. Having said that I'm constantly reminded by others that when dealing with councils and arts bodies taking three years to achieve something is positively speeding along. 
In terms of a vision there was little room for compromise but also I felt the aims were realistic. At the heart of the premise was that Avalanche's reputation for supporting Scottish artists was no longer viable given artists own sales strategies. Having said that that is where our heart lay and I saw no future in selling vinyl reissues of Led Zeppelin albums and 5xLP vinyl box sets of "The Queen Is Dead" or more accurately if there was a future it wasn't one I wanted to be a part of.  
Don't get me wrong I'm more than happy selling old collectable vinyl and selling older releases but the current situation has gone way beyond that. It also became clear that even when trying to sell new releases by new bands it was rarely possible to offer the collectable versions fans wanted. Even an indies only vinyl would also be available from the label or band with a signed print I wouldn't have.
However the one area everybody avoids in this direct to fan era is trying to sell new music to people who have never heard of a band. This is by no means easy but very rewarding especially when people get back to you to thank you for their discovery. It isn't however impossible and with Avalanche's reputation and the interest there is in Scottish music the Scottish Pop Music Exhibition Centre seemed a fantastic opportunity to promote new music within the context of what has gone before.
Those asking for recommendations would often be looking for a new band like Belle and Sebastian or Orange Juice or Mogwai or Frightened Rabbit and that is a good start in judging what other music they might like. 
This of course relies on people wanting to but physical product and certainly some people will go away and just listen to recommendations online. This was certain;y a major issue at Avalanche where a customer would buy maybe one album but type into their phone the names of many more I had suggested so they could listen more. However even this would not be a disaster for the centre if its main purpose was to promote Scottish music and not to sell it.
Streaming works for Taylor Swift and Kanye West but for small bands, as with downloads before, it provides neither income nor decent exposure. With the centre as a focus I still believed the aim had to be to put good music, well promoted in front of good footfall in other places too. Do that especially in front of people who may have an interest in discovering new music and I think a lot can be achieved.
Ambitious admittedly but I always felt it was achievable. A centre that focused on the artists, labels, venues, clubs and even shops that had helped Scotland achieve the worldwide reputation it has today for its music and exposure for Scottish artists old and new in key places with high footfall.
I'm not quite there yet but close enough and with enough commitment from others to confidently say it will only be a matter of time. 2018 will be the year Scottish music reaches a worldwide audience and the Scottish Pop Music exhibition Centre will be at the heart of it. 
With so many important arts related buildings needing refurbished or to relocate I do really wonder whether the money being spent on the new 1,000-capacity concert hall earmarked for a site behind the Royal Bank of Scotland's historic head office on St Andrew Square is best use of the money.
Now originally when I heard about the new hall it was being financed by the Dunard Trust administered by Carol Colburn and given Carol's background as a classically trained pianist she is clearly entitled to spend the money as she sees fit on a project of her choice. However then I later read the concert hall was to receive £20m from the City Deal in matching funding. Now it has been announced that there will be a public fundraising campaign to raise £10m for The Impact Centre as it will be known and the Dunard Trust has set aside a matching £10m.
So of a £45m project at least two thirds will come from public/government funding so that then raises the question whether this is the best use of the money. A lot of arts folk remind me of that time Derren Brown went to the greyhound racing. He would have a losing ticket but walk up to the cashier saying "I have a winning ticket" and somehow they would believe him and pay out.
Similarly these people tell you those fag packets picked up from the street and stuck on the wall are "art" or that horrible square looking building is a fabulous example of Brutalist architecture. People are just scared to be declared philistines and dutifully nod. In this case we are just told Edinburgh lacks "a purpose-designed, mid-sized venue which can provide a world-class acoustic experience" and nobody goes wait a minute what about ………….
Now there may not be something that exactly matches that description but Edinburgh is not short on buildings that many would argue mean a concert hall like this is not a priority. And that is the key word there a "priority". Sure if there was enough money out there why not have such a building but truth be told there is a desperate shortage of funding for the upkeep, refurbishment and relocation of arts related buildings so maybe the funds could be better spent.
The King's Theatre is also fundraising needing around half the amount being spent and while there was talk in 2014 of the Filmhouse moving to Fountainbridge nothing came of it with again £20m+ quoted as needing to facilitate the move. I'm sure there are many others but the Queen's Hall could do wonders with much less than a quarter of that money being spent as would the Leith Theatre. Clearly several other projects could be achieved using the public money so I find it hard to justify the concert hall. Of course it was the one billion pound City Deal so maybe it has more money for these buildings on top of the £20m but I've heard nothing along those lines so far.
There is of course only so much money out there and the new concert hall raising funds can only impact on the ability of the other buildings to find donations and sponsors. A well-named centre indeed!
If the Dunard Trust want to build a concert hall then who are any of us to argue but once other funds are used then it is not so clear and certainly it appears to me that like Derren Brown they have simply stated the hall is needed and the money has been handed over.
Royal High project needs facts not scares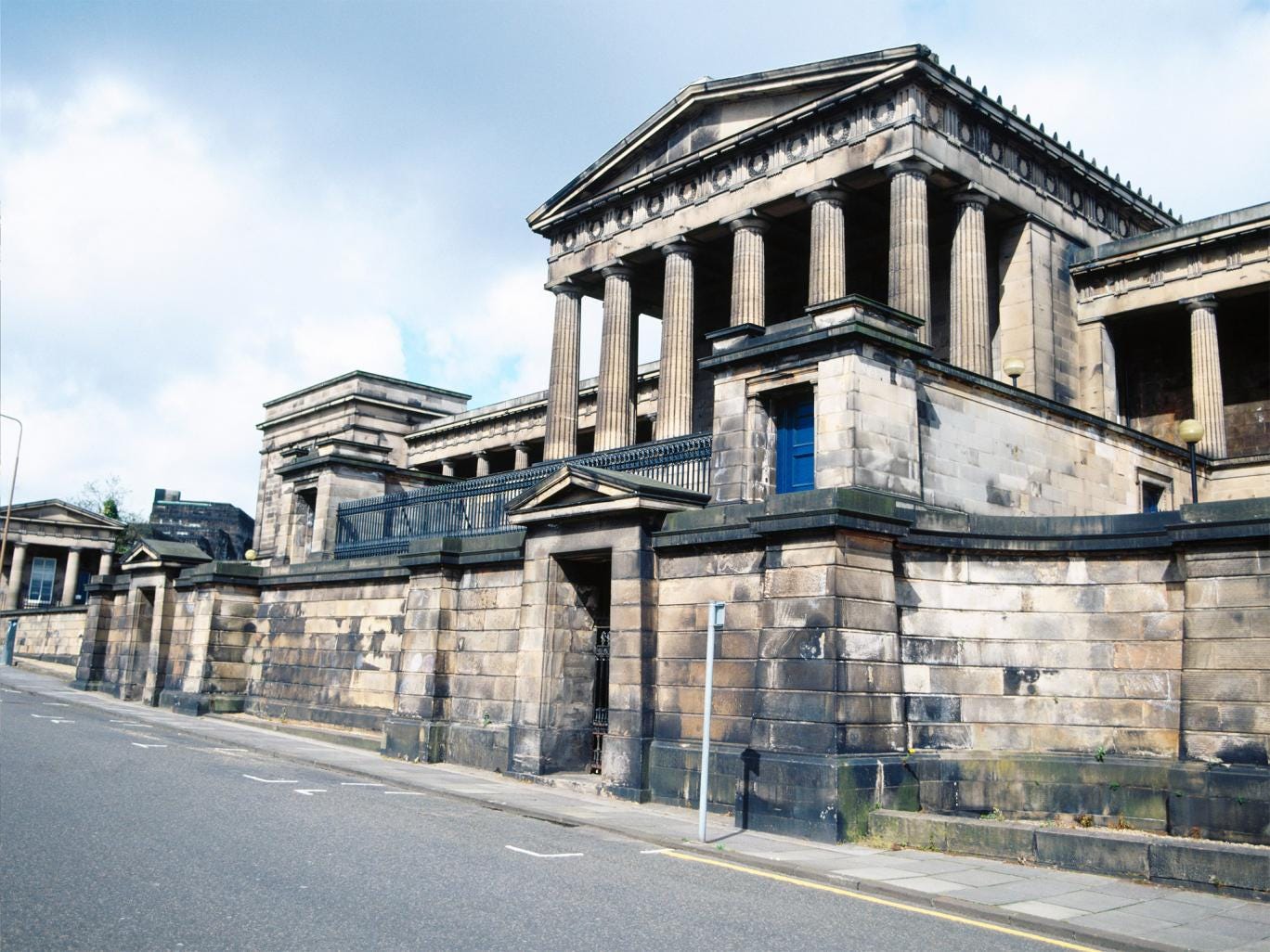 I was trying very hard not to mention the old Royal High again but was shocked to hear that there were fears it would become a budget hotel. Now I very much suspect that despite promises from the developer for the King's Stables Road site the hotel there will suffer that fate so I wondered what new evidence had surfaced to cause such claims.
As it turned out the "couple battling to halt Edinburgh's former Royal High School being handed over to hotel developers" were "former concert pianist Carol Colburn, one of Scotland's leading arts philanthropists, and Murray Grigor, a former Edinburgh film festival director." What there didn't seem to be was any reason to believe that the six star hotel was to be ditched to be replaced by a "Travelodge or something" and what it did seem to be was simple scaremongering from those supporting the rival music school.
I do completely agree with the couple that it would be for the best if the council's contract with the hotel developers was to be made public but it would be highly unusual for a confidential agreement to receive such treatment. It has been confirmed the developers have a lease for several more years and I think it would be safe to say without seeing it that breaking that contract would indeed cause the lawsuit Ms Colburn seems to fear.
Don't get me wrong neither Duddingston House Properties nor Urbanist Hotels have covered themselves in glory handling what has become a lengthy process and their attitude to publicity would need to improve to be even called dysfunctional. They have adopted a siege mentality that while understandable is not acceptable.
As has been very well documented recently classical music already has a disproportionate amount of financial support so it is a real pity the rest of the arts in Edinburgh doesn't have its own Carol Colburn as if they did most of their worries would disappear overnight.
It is totally understandable that Ms Colburn would support calls for a new concert hall and that St Mary's music school be given the Royal High School site but decisions have to be based on facts not unfounded fears and guesswork. I think it is time for all sides to take a deep breath and move forward.
Sugar-coated reward on The Apprentice
While The Apprentice doesn't seem to get the genuine characters it used to do I still always look forward to a new series and watching episode two this week the participants were starting to bed-in. It was a luxury hotel challenge and both sides were fairly dreadful but the girls won and Alan Sugar announced their prize – visiting the Rosewood London and its Scarfe's Bar to meet internationally renowned cartoonist, Gerald Scarfe, to have their caricatures drawn.
Rosewood are of course the very hotel operators that will run the luxury hotel on Calton Hill should the developers ever be successful. Interestingly it had been claimed in that very same article on the threat of a budget hotel that "Rosewood don't understand that their name is mud" which again seemed to be a claim that came completely out of left field. Apart from confirming their commitment to delivering a luxury hotel on Calton Hill they have had no role to play in the saga.
As has been said by others before such negativity towards a respected brand like Rosewood risks sending out the wrong message to other potential investors in Edinburgh.
It has become clear from recent discussions that now we have reached a point where nobody really doubts that the centre is a feasible proposition and that Scottish pop music deseves its place and recognition that the next step is to secure a building. Such was the quality of the items that were on display at the recent Fruitmarket Gallery exhibition that I've already agreed to loan items on the owners' behalf to other museums and galleries for display next year. I already have so many possibilities at my disposal that I can afford to see some items on loan knowing there are equally impressive replacements.
Incredibly there are still many people I need to get in touch with that I know will have their own collections and archives never mind just the odd interesting item but I simply haven't had time. Reaching this point has only been possible thanks to the help of bands, journalists, photographers and fans and I really am very grateful. 
Several years ago Edinburgh Council vowed to support music in the city centre and it was because of that I looked at spaces in council buildings and in particular their galleries. I was recently reassured this was still a possibility but as I say it is now clear securing a building or in fact just a defined space is now the priority. It helps enormously when trying to raise funds and find sponsors to have a building in mind. At the same time exactly what we will be looking to achieve will be defined by the space there is to work with.
There are still folk who feel that pop music lacks the gravitas of say the visual arts or more highbrow music and while they are in a small minority I don't underestimate their influence within the arts community. However I'm confident that the interest shown byv other institutions for next year can only help both with getting a building and bringing sponsors on board.

As the time approaches to come up with a definitive name for the centre I've currently settled on THE SCOTTISH POP MUSIC EXHIBITION CENTRE. Things are by no means done and dusted, in fact far from it, but they will come to a head over the next couple of months so I need to make sure we have a name.
While this may be the overall name I would certainly expect to have a rolling number of exhibitions each with their own name as we had with "The Only Fun In Town". What can be done will clearly depend on funds and the building but the centre in all its glory would have a shop, a label, distribution for Scottish music, an advice drop-in centre, a venue or instore space, a website promoting Scottish music and possibly the ubiquitous cafe. While this may seem a little ambitious it is actually a response to what has been identified as needed and plans are in an advanced stage on all fronts.
A large part of what the centre would be about would be promoting new music, giving sensible and realistic advice to young bands and encouraging young people to get out to see small gigs but I am incredibly cynical of  the music industry's targeting of young people to get funding. The idea that some 26 year old comes in for help and is refused because we are in a scheme for 16 to 25 year olds for instance is never going to happen. 
Scottish distribution has long been identified as needed and will be essential if I am to capitalise on interest that has been shown. There are many out there who would like to support Scottish artists but understandably do not want to deal with dozens of different bands and labels. There is overwhelming evidence that if you put good music that is well promoted in front of a good footfall then it will sell. What is needed is a well curated selection of artists old and new.
There are many more people I need to contact who if they choose to will be a great help with future exhibitions but I'm happy that we are now able to comprehensively cover all eras from the early sixties to the modern day. It goes without saying that Avalanche has a worldwide network of shops, labels and individuals that are fans of Scottish bands and will use those connections  to their full potential along with its extensive social media presence.
I have had some very useful expert advice and support for which I am very grateful but funding is a real issue and it is no consolation that I am not alone ! Wonderful as all the above sounds and there is even more good news to follow it will count for nothing if there is no financial support and I have already put more time and money into this than has been sensible. The same determination that got this far is not best suited to getting this project over the line and I am well aware of that. Now is the time for those who can help financially either from a business or a personal perspective to step forward and I'm assured further funding would then follow.
To put this in context the proposed new concert hall's £10m private investment has attracted £20m council and government investment. One per cent of that would be all it would take to make all the above and more viable. As before my contact email for anybody wanting to know more is kevinavalanche@hotmail.com
First of all can I say the cost of reaching this point has been too high. Had I known it would take this long and cost so much I wouldn't have done it. Having said that all the people I spoke to who had had a similar idea to archive and preserve in some way the fantastic history of Scottish popular music had never even started due to lack of funding so I'm proud that I've got to where we are. In the arts world a good idea always plays second fiddle to funding !
What is frustrating is that the idea was really perfect in its timing two years ago and yet those who could have helped didn't. What I didn't realise was when I spoke to Creative Scotland about sending some of Avalanche's best selling Scottish albums worldwide to shops I knew would be supportive as well as having special sections in UK shops that was exactly what was being recommended in the independent report. Setting up distribution to back this up was something that was accepted at the time as being extremely useful but little did I know it again featured in the report along with manufacture. Sadly they had felt they couldn't help. 
Now with dowloads and streaming coming to the fore it has been felt more recently that manufacture might not be an issue in the future but there is a concern that Creative Scotland will feel the same way about retail and that would be huge mistake. There have been many reports that have shown that if you put good music in front of people they will buy it. The issue with record shops was people stopped visiting and I had always maintained that other avenues such as cafes and cultural venues should be considered. Here of course Creative Scotland should have some influence and yet have done nothing to make sure that the music of the artists they support has a beter chance to reach people than the black hole that is available online.
Now of course record shops have had a resurgence along with vinyl but new music is actually struggling more than ever as sales go to the latest reissued albums. However marketed properly in the right places it would still be possible to break new music in conjunction with social media and promotion. What Creative Scotland needs and is not mentioned in reports is in-house promotion for artists. When it does give artists funding they waste large sums of money paying English PR companies to do a job that at best is average and at worst is no better than the artist could have done themselves. Amazingly social media is something that is poorly handled from all sides. Again so much more could be done.
Going back to the centre which of course could incorporate many of the things identified as being needed there has been without doubt a large amount of snobbishness as to the place of pop music in Scotland's history. I have to thank the Fruitmarket Gallery both for the opportunity they gave to show what could be done and for adding credibility to the idea. Having said that it would be disingenuous of me given what I know to let these music elitists dig themselves into a hole I know they won't be able to get out of. Suffice to say they wil be proved wrong ! 
Without a doubt there are decisions to be made and they will be made in the coming week.