An endless number of tweets seemed inappropriate so in a more than 140 characters can I say Thank You. First of all to both Admiral Fallow and Olympic Swimmers for putting on such a great unique show. Also a huge thanks is due to Red Dog who not only loaned us  the PA and set it up but also stayed late to get it all finished. Ryan and Craig from Star Wheel Press turned up at short notice to entertain the crowd early on and didn't let us down. Hula added some much needed refreshments to the proceedings and Mamma's Pizza brought along some free pizza that was greatly appreciated. Also thanks to Laurie Irving there should soon be some visual evidence of just how good the gig was.
I knew the bands wouldn't let me down but what I didn't expect was such a fantastic response from customers. Not only did the gig sell out but we took a normal day's takings in just over half an hour after the gig finished. So thank you !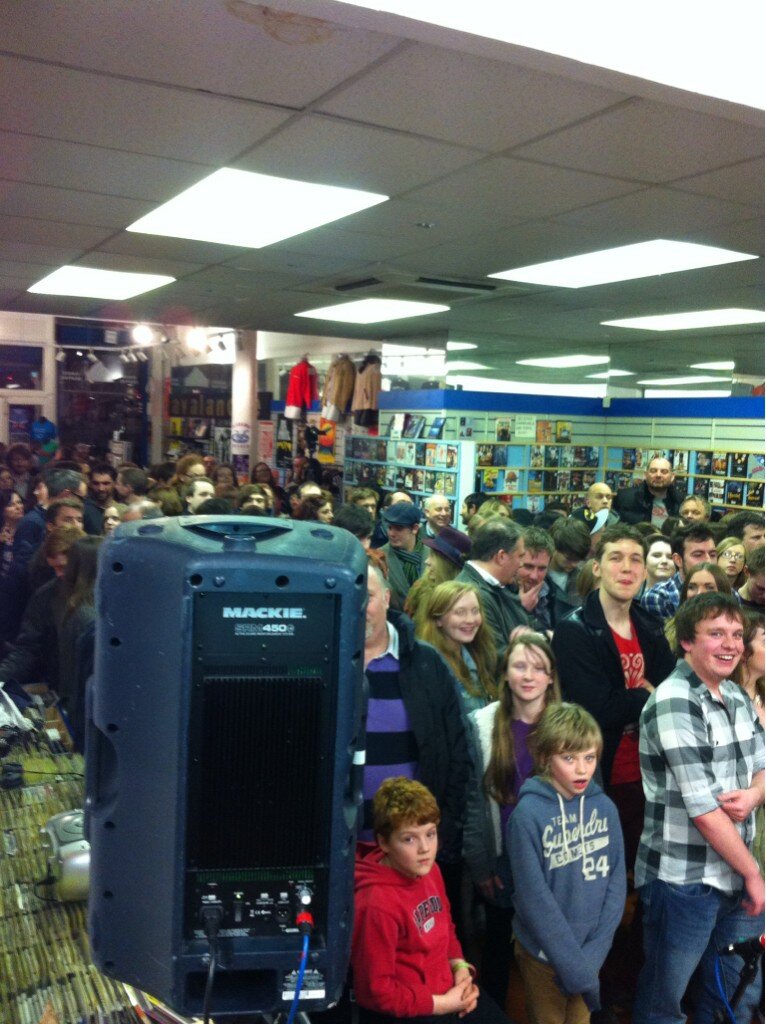 Doing it for the kids !